Beating Freeness Tester
>>>
Introduction
About product
The QD-3072 freeness tester is mainly used to measure the filtration rate of diluted pulp suspension. It is a laboratory routine instrument with mature structure and clear technical requirements.
About company
Dongguan Qinda Equipment Co.,Ltd. is located at the second industrial zone of Dongguan City, Guangdong Province.
We are a professional factory focusing on test instruments field with 34 years experience. The testing instruments:Paper package test instrument, Tensile testing instrument, Printing testing instrument, Adhesive tape testing instrument, Bags & luggage test instrument, Environmental Test Instrument. As our company has high-tech technology and professional engineer team, so most products have reached the international advanced level and sell well all over the world.
>>>
Product pictures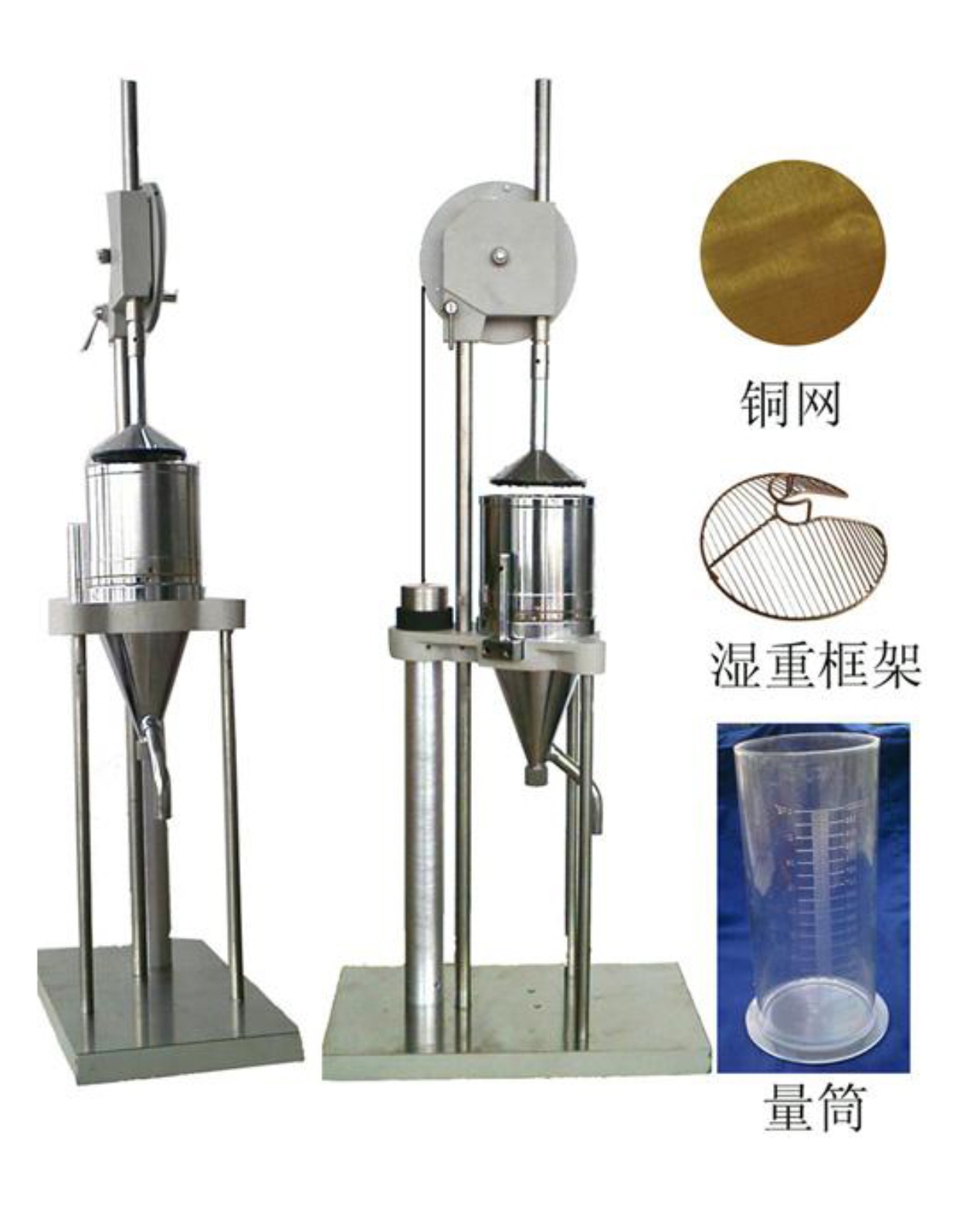 >>>
Parameters(
we support customization parameters)
1. Measurement range: (0-100) °SR (Shobshire)
2. The rising speed of the sealing cone is: 100±10mm/s
3. Bottom hole flow rate: Take out the umbrella frame, plug the side pipe hole with a plug, and block the bottom hole with your fingers, 1000 ± 5ML of distilled water of 20 ± 0.5 ° C,
Pour into the separation chamber and record the drain time of the bottom hole, which should be 149 ± 1 s.
4. Remaining volume: use a finger to block the bottom hole, and pour 100ml of distilled water of 20±0.5°C into the separation chamber. After the excess water is completely discharged from the side flow tube, release the bottom hole and collect the water flowing out of the separation chamber. stand up. The volume of these waters is between 7.5 and 8.0 ml.
>>>
Features
1.Touch screen LCD
with curve display control system.
2.can switch between Chinese and English language control systems.
3.high-precision.
4.User-friendly menu interface.
5.Power protection ensure automatic record when power cut off.
>>>
Packing list
1 machine.
>>>
Why choose us
?
1.Novel design, convenience for use, excellent performance and elegant appearance,Stable quality, high precision,deeplytrusted by customers.
2. Excellent after-sales service:
a.36 month warranty.
b.we can help you fix your problem controller for free.
c.24 hour online quick reply and professional team to solve problems from customers.
d.offer English operation video and English instructions. We can also provide English video-con.
e.Free technical training for visiting factories
3.Commitment:
We will sign a letter of commitment while we sign the contract, which will improve your confidence to us.
4.Good Packaging:
Well wooden packaging/honeycomb box is safe and protective. Not only has good shock absorption, impact resistance, heat sealing, but also has the advantages of non-toxic, odorless, moisture-proof, and good transparency.
5.
Normally, we have standard products in stock. If no stock, delivery time is 15-20 working days after deposit receipt.
6.We are a professional manufacturer focusing on test instruments field with 34 years experience.
7.OEM is acceptable.
Please
feel free to contact us
any time if you have problems.